Evolution from boss to coach
Coaching is for anyone who has relationships at the core of the business and wants to improve the personal performance of their people. Our leadership management courses are designed to provide a permanent change in attitudes and behaviours, measurable results and an identifiable return on investment.
Contact Us
The benefits of coaching
80% of people who receive coaching report increase of confidence
70% and more reports improved work performance, stronger relationships, and more effective communication skills
86% of companies reported a return of the investment, recouping the money you spend on coaching and more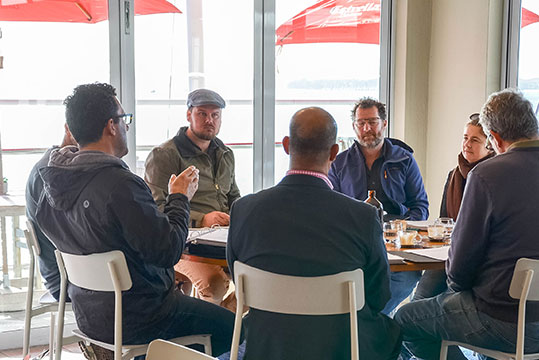 Connecting with people is at the core of the business, and your performance is always the first to attract or deter. Our leadership management courses offer a chance to shift your behaviours, for real results in your financial, organisational and personal investments.
Through our coaching, we want to encourage a new era of confident and capable leaders. Issue resolution, effective team contribution, the importance of delegation and productivity are focus points of our coaching exercises. Encourage your business to expand, to excel and to take on greater responsibilities with our coaching.
Get in touch with our advisors for more information.
Contact Us